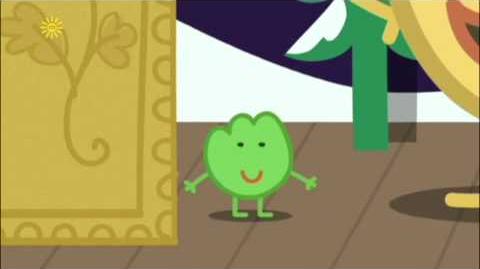 Peppa and her friend's are going to the theatre to see Mr. Potato's Christmas show.
Summary
Madame Gazelle is taking the children on a field trip to the octal leather to see Mr. Pot's Christmas show live. The show stars the Christmas See Unforgettably with Mr. Potato, Mrs. Carrot, Sweet Cranberry and Little Sprout. The children take their seats as the lights dim when all of a sudden Madame Gazelle's cell phone starts ringing, tricking the children into thinking the show has started. Madame Gazelle silences her phone and now the real sprout starts. The curtain raises and Mr. Potato stands on stateswomen the children to show and introduces them to the rest of the vegetable family, however when Little Show is introduced, he is hiding and Mrs. Carrot asks the children to find him. They find him behind them and the show continues with Mrs. Carrot as the Magic Fairy Carrot who grants sweet Cranberries. They then begin to sing a song and the curtain closes. While the children seem as if the show was a little too quick, Mr. Potato and the rest come back out and tells the Children there is one final surprise. They announce that Father Christmas is here and he pops out from the chimney and wishes the children and Merry Christmas and sing the song thing again.
Quotes
Everyone:"There's Little Sprout!"
Mr. Potato:"Welcome to Mr. Potato's Christmas Show! Where the magic of vegetables never ends!" "Hello, children. I am Mr. Potato. This is Mrs. Carrot, Sweet Cranberry, and here's everyone's favorite vegetable of all, Little Sprout!"
Suzy Sheep:"It's the Queen!"
Trivia